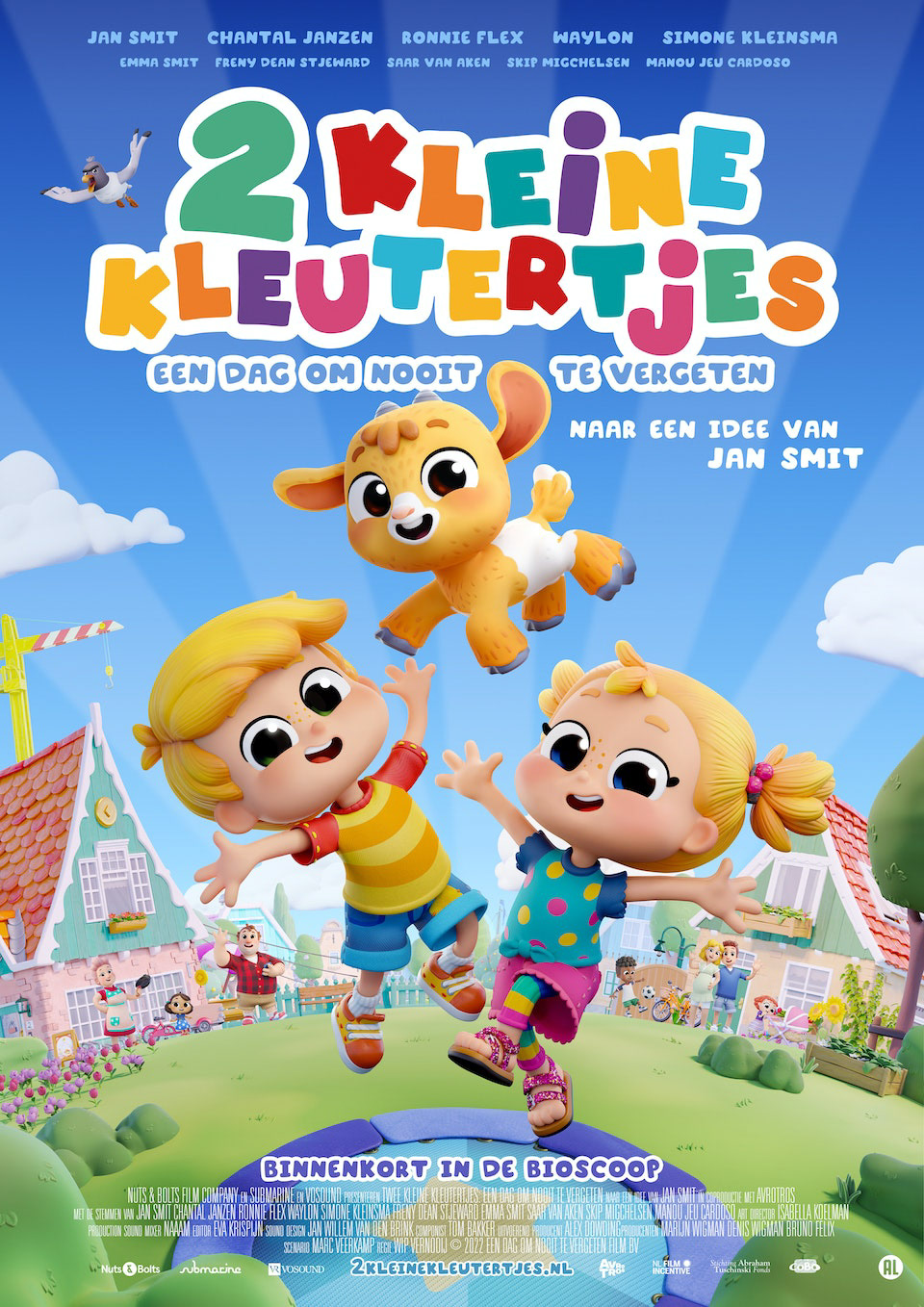 2 Kleine Kleutertjes: Een dag om nooit te vergeten
Direction for this Dutch musical film, 68 min. released in 2022. It was a hugely enjoyable to guide a brand new team to create this movie, despite all the lockdown challenges.

The story was inspired by a selection of brand new nursery rhymes, created by Dutch singer and artist Jan Smit. The script went above and beyond the usual children's story and really managed to create a funny and poignant slice of life story, written by Marc Veerkamp. 
All 3D animation was created using a Blender pipeline. The movie also contains a number of 2D animated sequences done with Moho.
Direction: Wip Vernooij
Screenplay & Story: Marc Veerkamp
Editing: Eva Krispijn
Art Direction: Isabella Koelman

Production: Marijn Wigman, Denis Wigman
CoProduction: Bruno Felix, Femke Wolting
Line-Production: Alex Dowding
Songs: Jan Smit, Edwin de Groot
Music: Tom Bakker 
Animation: Niels Medemblik , Winfred van Heerebeek , Matteo Ceccotti
Sound Design: Jan Willem van den Brink, René Overhorst

Production Company: Nuts & Bolts Film Company, Submarine
Distribution: WW Entertainment BV
Postproduction Company: Storm Post Production