About
I'm a multidisciplinary director & storyboard artist for 3D & 2D animated productions, ranging from feature Film, tv-series to commercials. I've worked in the UK and Dutch creative industry as series & episodic director, animation director, animator, storyboard artist, illustrator and compositor. Some of the collaborations were with the BBC, CartoonNetwork, Submarine, Passion Pictures, Mattel, Spider-Eye, Tandemfilms, Dr. Panda, Mind Candy, bigchild Entertainment. 

I'm always looking for new exciting projects, from early development to full fledged productions. Please get in touch!

Contact: +31 (0) 63035 8801 | hello@wipvernooij.com
Currently in production:
'Miss Moxy'
Feature length animation - 85 min.
Directors: Vincent Bal &  Wip Vernooij
Screenwriter: Maureen Versprille
Country: NL , BE, DE
Co-producer: BosBros (NL), Eyeworks Film & TV (BE)
Release date: 2025
Duration: 85 min.
Genre: family, roadmovie
Distribution/Sales: Studio 100 Media


Announced at: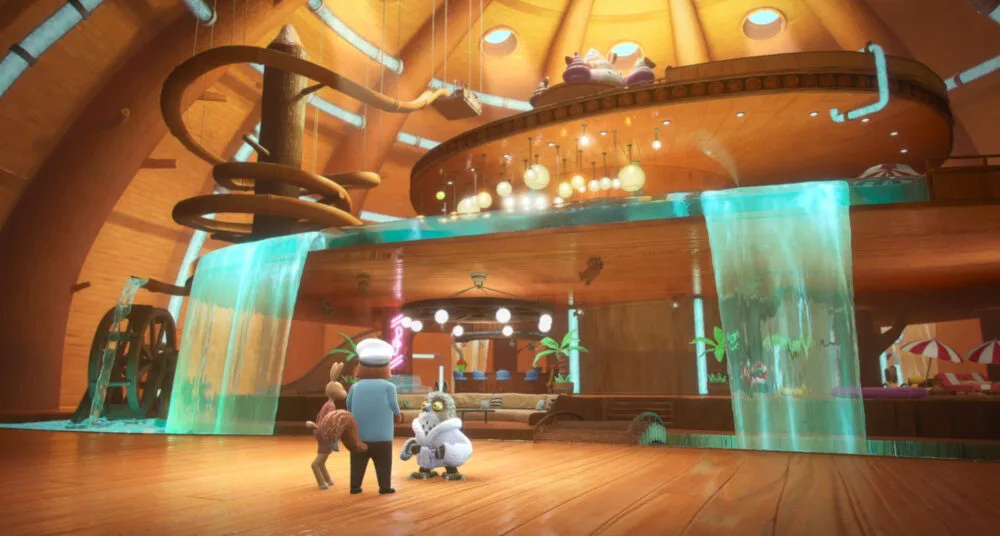 Fox and Hare Save the Forest
Feature film (in production)
Storyboard Artist, Submarine, 2022
Production in Development
Under NDA — 3D animated series, 
Animation Director / storyboard artist /editor, Submarine, 2022
Story Coach for Ultrakort

'Dogdays' — Ultrakort 2D animation ( 2 min.) 
Story Coach, Submarine, 2022
Maari - Adventure on the reef  
3D animated series (20 x 6 min.)
Storyboard Artist, Bigchild Entertainment, 2022
Twee Kleine Kleutertjes: 
Een Dag om Nooit te Vergeten 

3D & 2D Animated feature film. (67 min.) 
Director, Submarine Nuts&Bolts - 2020/2022
Dr.Panda  
3D animated preschool series, 18 x 7 min. 
S1 -  Episodic Director, Dr. Panda / 9Story, 2017/2018
S2 -  Storyboard Supervisor, Anikey Animation, 2020
The Wellie Wishers
Pre-school 2D Toonboom animated series 26 x 11 min. 
Series Director, Submarine / Mattel, 2017
The Happos Family
3D shorts, 26 x 2 min.
Story-artist/revisionist, Spider Eye / Turner, Cartoon Network, United Kingdom, 2016
Spotbots
3D animated series, 26 x 5 min.
Animation Co-director, Spider Eye / Cbeebies, 2016
Thomas the Tank Engine Motion comics
2D animated Youtube Series. 20 x 2 min.
Storyboard artist, Spider Eye / HIT Entertainment, United Kingdom, 2015
Moshi Monsters the Movie
2D Animated Feature Film (81 min.)
Director, Mindcandy / Universal Pictures, United Kingdom, 2012/2013